---
1972 DEALER PROMOTIONAL PACKAGE
---
The following items are just some of the wondrous goodies inside the 1972 Dealer package that was sent out to promote the new model XA Falcon.

ENJOY.
---
---
It's easy to whistle-up the trade winds for your Dealership
This pocket contains everything you need to build customer traffic that puts profit into your pocket. Go through the contents now - and go like the wind with your own tie-in advertising !
---
---
New Falcon
The Supreme Road Car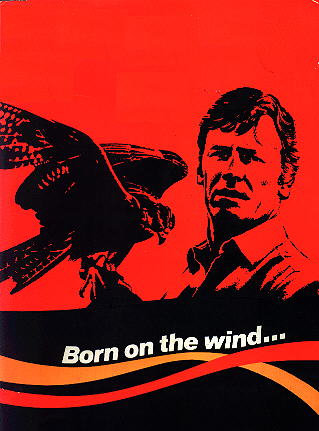 This is the car that everyone's been waiting for !
The excitement starts with Falcon's new aerodynamic styling- "Born on the
wind , born beautiful and strong".
Lower. Wider. Quieter. With an even smooth ride ! There's more excitement in the new luxury interiors, the new wrap-around "cockpit" dash, new colours and new options. And there are the supreme wagons with a 116" wheelbase, beautifully proportioned for greater comfort... the largest load space. But more importantly there's Falcon's outstanding roadholding, handling and performance with the widest wide track; three high performance "sixes" and new, higher performance Australian V8's. And there's one sure way to prove it to prospects.... get them behind the wheel to discover for themselves new Falcon, the Supreme Road Car.
In new Falcon -- there's everything to put the wind up the opposition !
---
---
---
---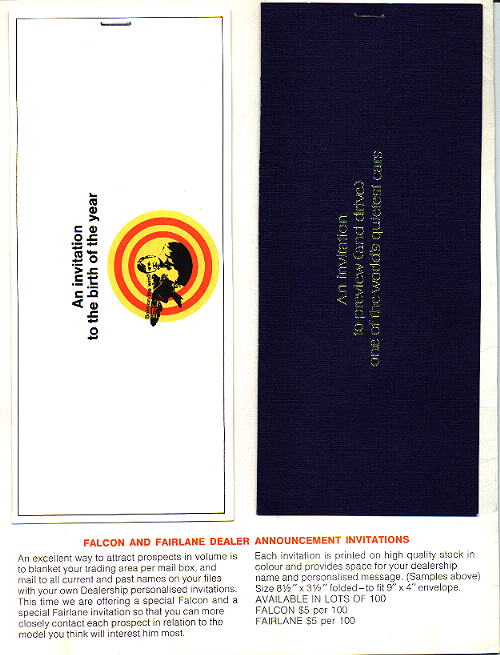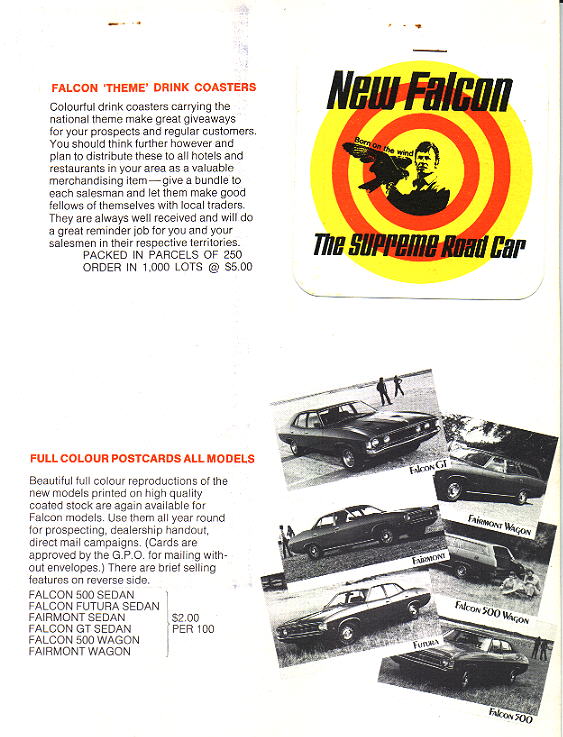 ---
Inside Birth Of The Year Invitation
---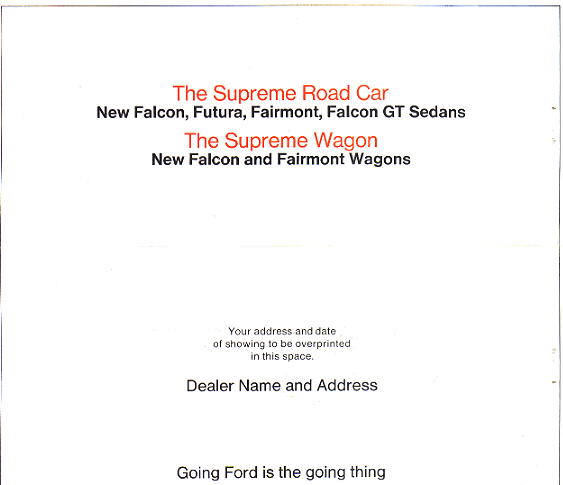 ---
Inside Worlds Quietest Cars Invitation
---
---
---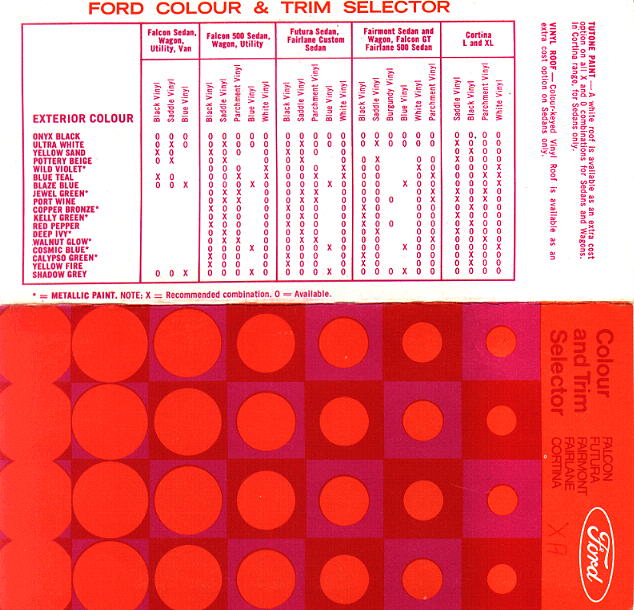 ---
---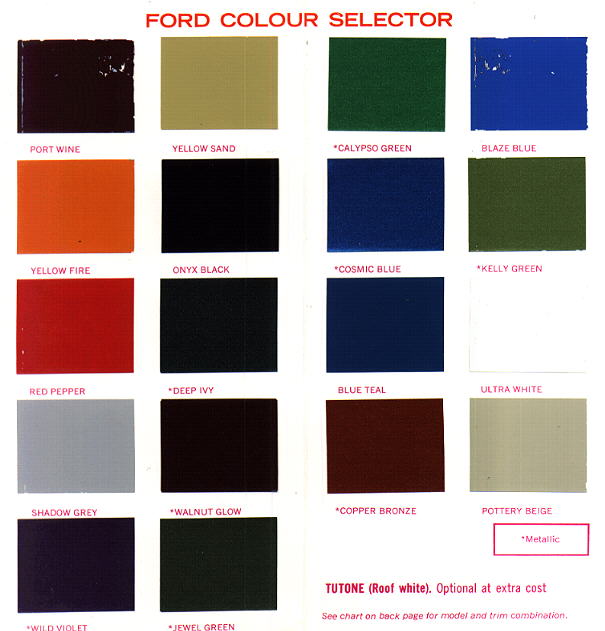 ---
---
---
---