---

1970 DEALER PROMOTIONAL PACKAGE
---
The following items are just some of the wondrous goodies inside the 1970 Dealer package that was sent out to promote the new model XY Falcon and new Fairlane ZD.

ENJOY.
---
---
TO ALL FORD DEALERS
---
---
HERE ARE ALL YOUR MATERIALS.......


to help make your dealership a hub of activity.....

and to further increase your profitability.



...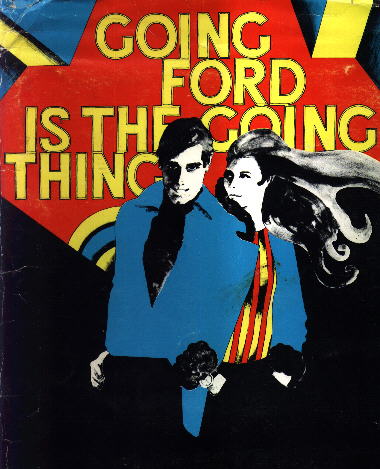 ...
---
---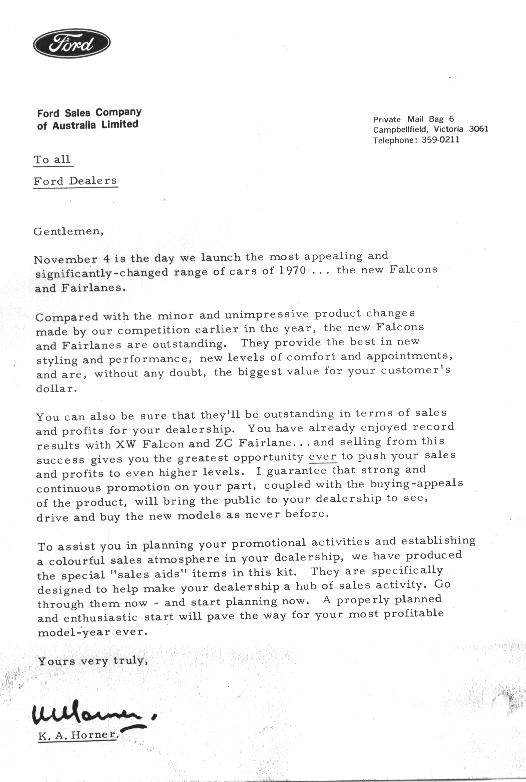 ---
---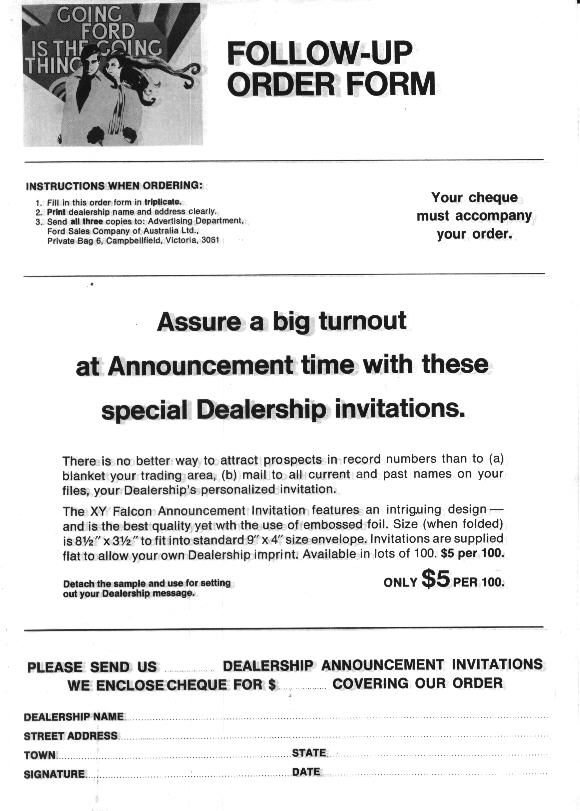 ---
---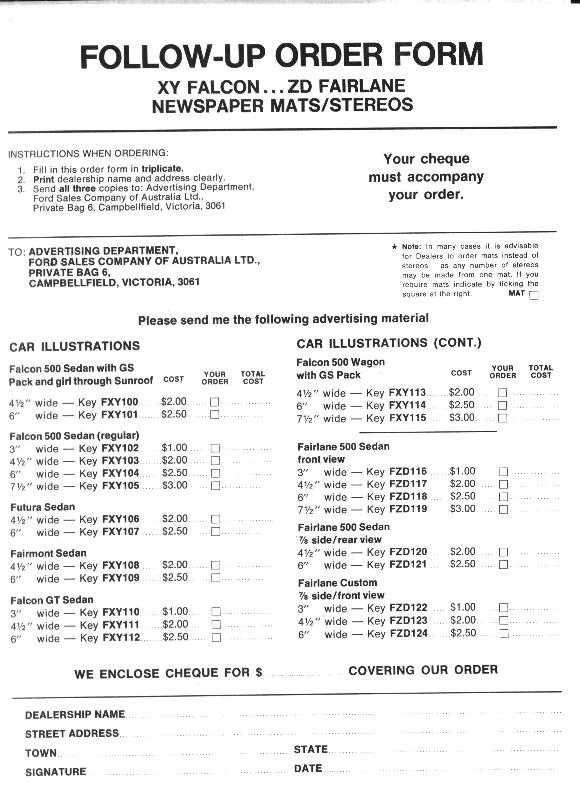 ---
---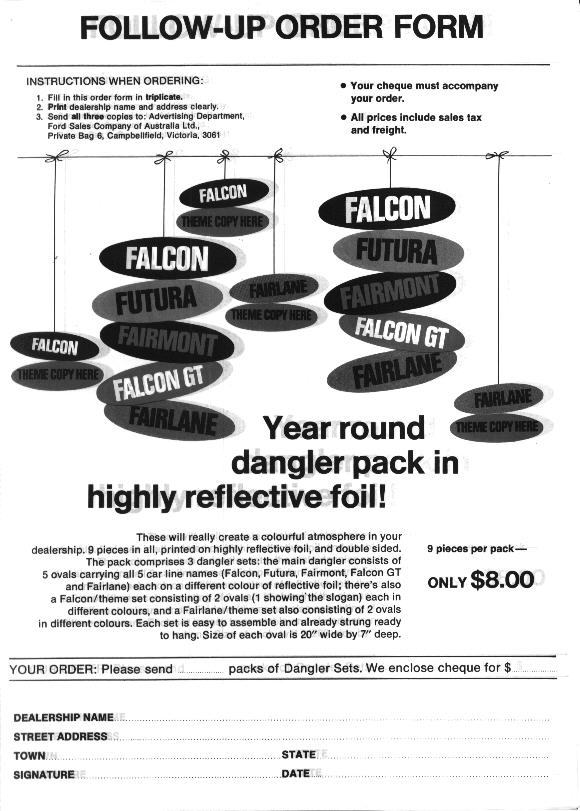 ---
---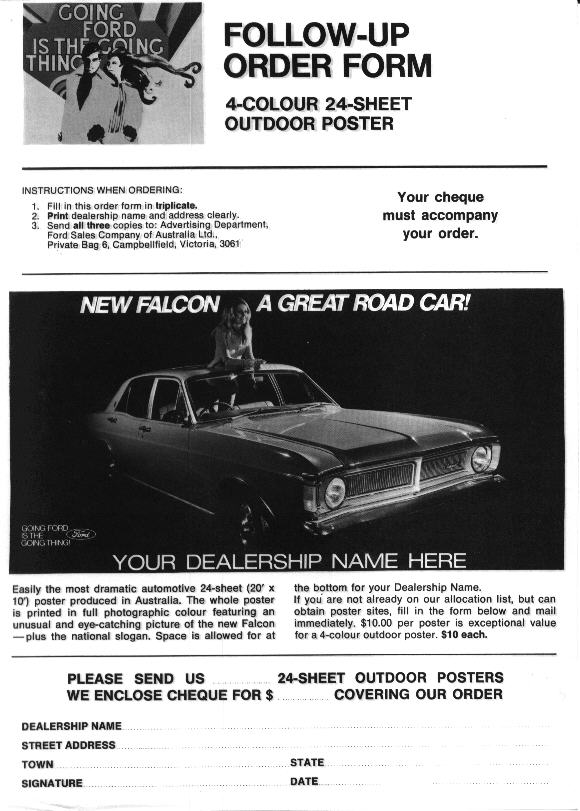 ---
---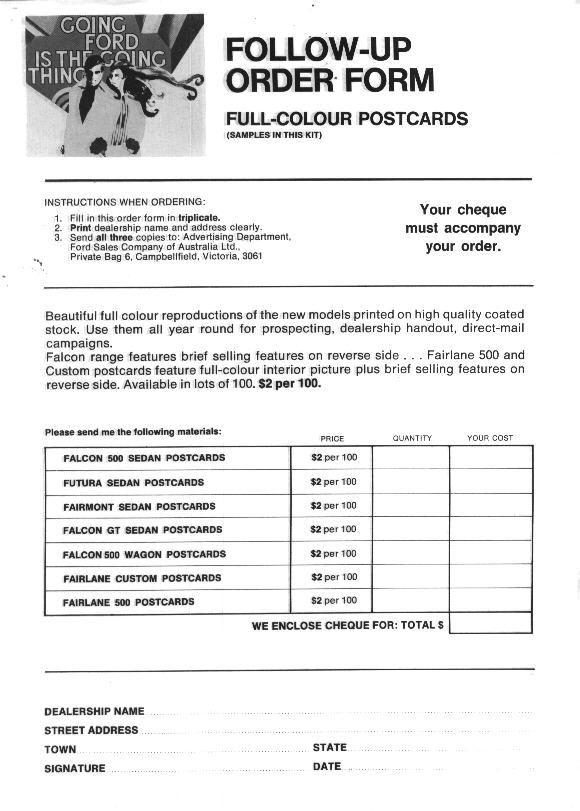 ---
---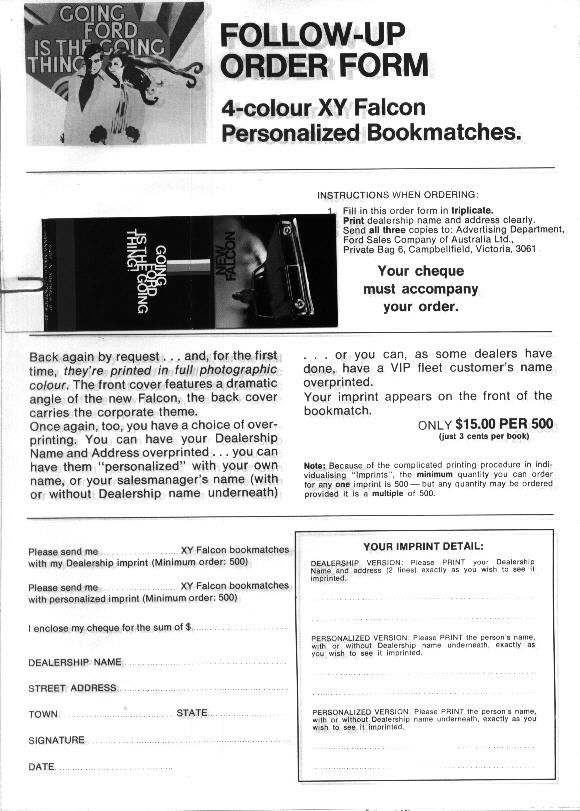 ---
---
Suggested Layouts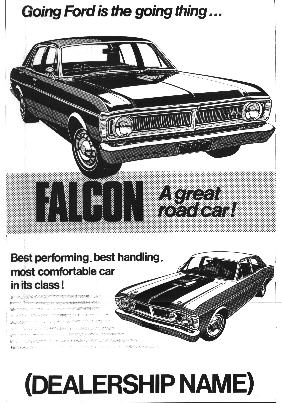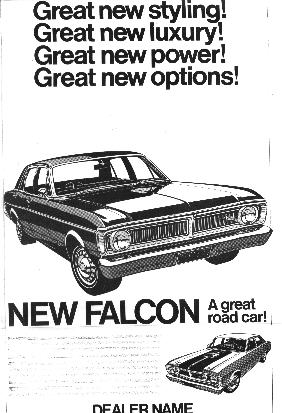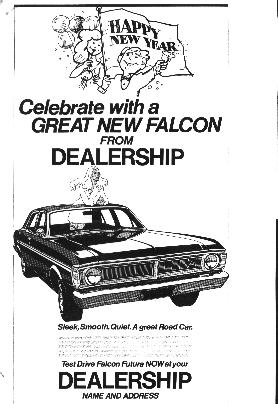 ---
---