---
---
Welcome to
GT Ford Performance
595 Keilor Rd Niddrie 3042
Melbourne Australia
Phone ( 03 ) 9351 0351
GTHO PHASE III
What's The Diff ?
---
---
This Page Will Explain The Difference Between a Standard XY GT Falcon and What You Got When
You Ordered It With The GTHO Option.

----- DOWNLOAD OUR PRICE LIST ------
---
EXTERIOR
---
There are only 2 external differences between the XYGT and the XY GTHO.

1) Rear Spoiler and 2) Front Spoiler and that's it. Front spoiler was made of plastic and not aluminium and the rear spoiler was from the 1971 Mustang which was a fibreglass composite type spoiler with die cast hollow aluminium legs with the Ford logo and part numbers cast inside. The greatest falsehood of all is that most people think that the rear spoiler was aluminium because they bought one from Ford. Well there was a rear spoiler available from Ford but it was an accessory Motorcraft type spoiler which was probably a third of the price of the original Ford one at the time.
INTERIOR
---
There are only 2 interior differences between the XYGT and the XY GTHO.

1) Choke in dashboard where V8 badge goes in the GT. opposite cigarette lighter.
2) GT-HO. Decal on glove box lid instead of GT badges.

Apart from the fact that the GTHO was only available in 4 speed manual.
SUSPENSION
---
Rear springs are the same as the 4 speed manual GT. Six leaf - 4 under main spring and one upside down on top of main spring.
Front springs longer than the GT to suit the later model type XA stub axle and upper control arm.
Upper control arm was XA type with 3 stud ball joint not 4 as in XR - XY and shorter length for better handling.
Front sway bar that was 1 inch and a rear sway bar that was 3/4 inch thick.
Shock Absorbers were the same as GT
BRAKES
---
Front discs were the same as the GT but most were fitted with PBR type floating head callipers, instead of the Kelsey Hayes type . Front splash plates were removed
Rear drums were finned and shoes were 2.5 inches wide . Rear wheel cylinders were increased in size to .9375 inches to further assist brake balance and to accommodate the larger lining area.
A proportioning valve was fitted to the drivers side shocker tower beneath the master cylinder . This works only on the rear brakes. It reduces pressure to the rear since the same amount of hydraulic pressure would cause more braking by the self energising effect of the rear shoes compared to the non energising front discs.
A vacuum reservoir was fitted opposite the battery on the inner skirt panel and was a modified vacuum tank that was fitted to the later model LTD with the pop up headlight covers. An extra one way valve outlet was fitted underneath the standard one on the brake booster and a special 'T' outlet was on the rear of the intake manifold to accommodate two hoses.
DIFFERENTIAL
---
The diff housing was the same width as a normal XY type 9 inch housing but there was two differences with it. There were no wedges welded to the bottom of the plates that mount to the rear springs as in the XW - XY - ZC - ZD 9 inch and there were two small mounting plates welded to the housing for the rear sway bar rubbers to mount on.
Axles were 28 spline as well as 31 spline . Most 28 spline axle fitted cars had 3.25 : 1 ratio centres. All other ratios were available but most cars were fitted with 3.25 :1 - 3.50 :1 and 3.91:1
There were no spacers on the axles behind the bearing or on the end of the axle tube as in the other 9 inch applications. The diff centre was of a high nodular iron content and there were more casting ribs . Also there was an 'N' cast in the centre of the housing as well as the bearing caps to denote high nodular iron content.
Diff centre was available in either Daytona type ( Normal LSD ) or Dapco No Spin - ( Detroit Locker)
TAILSHAFT
---
Long and thin gets right in but short and thick does the trick. Big 1330 uni's front and rear with a 3.5 inch diameter shaft necked down to take the yokes. Shorter in length to accommodate the extra length of the gearbox. Pink and light green stripe code on shaft.
GEARBOX
---
Yes of course it's a Toploader. Long extension housing 31 spline output shaft in a choice of two ratio's.
Standard ratio = First gear and reverse - 2.78:1
Second - 1.93:1
Third - 1.36:1
Fourth - 1:1
Close ratio = First gear and reverse - 2.32:1
Second - 1.69:1
Third - 1.29:1
Fourth - 1:1
CLUTCH
---
A modified version of the twin plate clutch was used on the Phase 3. Cylindrical steel adaptor plate drive lugs were used in place of the cast iron lugs. The adaptor plate has been reduced in thickness by 10 thou . The pressure plate is now positively located in relation to the pressure plate cover and diaphragm spring by 3 dowel pins which are riveted to the pressure plate cover.
ENGINE
---
Well where do we start. Lets go from the top down. The engine was basically a pulled down and reworked 351 4V out of the crate .

Shaker was the same as the GT but with 2 mods. The hot air intake snorkel was removed and blanked off and the cold air intake shut off flap was removed so that there was cold air intake all the time.

Carby was a 780 Vac Secondary Holley specially made for Ford. Part number on carby horn DOZF 9510 Z. A bakelite spacer was used underneath for the PCV valve connection as there was none on the carb.

Intake manifold was standard cast iron dual plane 4V type with 2 modifications. The two front venturi's were opened out slightly and the exhaust gas heat exchanger holes were blocked off with grub screws.

Distributor was a modified Autolite dual diaphragm, dual advance unit as fitted to the GT and converted to a dual point mechanical advance type

Heads were machined to take screw in studs and 5/16 inch pushrod guide plates. Single groove valves and locks were used in place of the triple grooved ones. Different spring and damper combination was fitted all ready to take the solid stick.

Cam was available in 2 types . One with a theoretical lift of .494 inch and the other with .524 inches. Both were solid tappet cams.

Water pump had a .750 inch diameter dual ball bearing race assembly fitted to improve load carrying ability and it is less sensitive to bearing bore machining variations.

Block had 2 bolt crank caps and not 4 bolt as a lot of people seem to think, as it was just a pulled down 4V remember.

Bottom end was balanced along with the new Boss 351 harmonic balancer . One thou undersized special compound bearings were fitted. Standard capacity sump had one mod . It had a crank scraper type windage tray spot welded at the rear .
EXHAUST
---
Head Mod ( HM) headers were used and these were a specially designed interference type through a 2.25 inch exhaust to a special sports muffler at the rear then 2 inch tailpipes as in the GT. However they were subject to a recall and fitted with extra front resonators in the early stages. Must have sounded pretty loud without them.
RADIATOR
---
A 14 fin per inch 2 core ( Not 3 core ) radiator was used as fitted to any 351 optioned car with factory air conditioning.
WHEELS
---
Wheels were 14" x 6" five slot JJ safety steel rims. 14" x 6" Sports Road Wheels were an option as in the GT but only 2 HO's had them. In 1972 the dealers through Ford head office , sent out a notice to all owners of the Phase 3 that they were offering 15" x 7" Bathurst Globe Mags as an option at a very low cost. This was so that they could race with them at Bathurst on 1972.
ELECTRICAL
---
The famous Rev Limiter as used on the Boss Mustangs, some Torino's and Cougars with 429 SCJ engines in the USA was fitted to cut out at 6150 rpm. It was mounted on the firewall on the passenger side. Also there was a 55 amp Autolite alternator fitted with a special wiring loom link.
EXTRAS
---
The only thing that was standard on the GTHO that was optional on the GT was the 36 gallon fuel tank. You had to pay extra for the left hand mirror. You had to pay extra for the radio. You had to pay extra for the bumper bar overriders and you had to pay extra for the privilege of owning the greatest race car ever produced by Ford Australia.
---
So that's what you got for your money. Do you think it was worth the extra bucks?
GT and GTHO Parts ?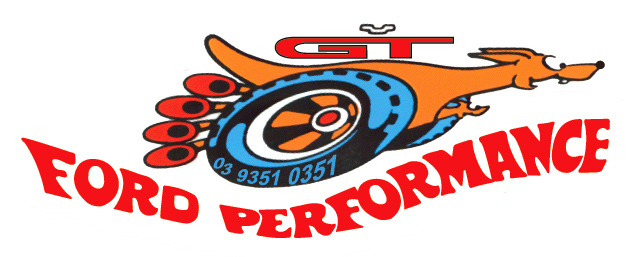 ---

----- DOWNLOAD OUR PRICE LIST ------
Back to the Garage
---
---
GTHO, gtho, phase 3,phase iii, xygtyho, phase 111,
GTHO, gtho, phase 3,phase iii, xygtyho, phase 111,
GTHO, gtho, phase 3,phase iii, xygtyho, phase 111,
GTHO, gtho, phase 3,phase iii, xygtyho, phase 111,
GTHO, gtho, phase 3,phase iii, xygtyho, phase 111,
GTHO, gtho, phase 3,phase iii, xygtyho, phase 111,
GTHO, gtho, phase 3,phase iii, xygtyho, phase 111,
GTHO, gtho, phase 3,phase iii, xygtyho, phase 111,
GTHO, gtho, phase 3,phase iii, xygtyho, phase 111,
GTHO, gtho, phase 3,phase iii, xygtyho, phase 111,
GTHO, gtho, phase 3,phase iii, xygtyho, phase 111,
GTHO, gtho, phase 3,phase iii, xygtyho, phase 111,
GTHO, gtho, phase 3,phase iii, xygtyho, phase 111,
GTHO, gtho, phase 3,phase iii, xygtyho, phase 111,
GTHO, gtho, phase 3,phase iii, xygtyho, phase 111,
GTHO, gtho, phase 3,phase iii, xygtyho, phase 111,
GTHO, gtho, phase 3,phase iii, xygtyho, phase 111,
GTHO, gtho, phase 3,phase iii, xygtyho, phase 111,
GTHO, gtho, phase 3,phase iii, xygtyho, phase 111,
GTHO, gtho, phase 3,phase iii, xygtyho, phase 111,
GTHO, gtho, phase 3,phase iii, xygtyho, phase 111,
GTHO, gtho, phase 3,phase iii, xygtyho, phase 111,
GTHO, gtho, phase 3,phase iii, xygtyho, phase 111,
GTHO, gtho, phase 3,phase iii, xygtyho, phase 111,
GTHO, gtho, phase 3,phase iii, xygtyho, phase 111,
GTHO, gtho, phase 3,phase iii, xygtyho, phase 111,
GTHO, gtho, phase 3,phase iii, xygtyho, phase 111,
GTHO, gtho, phase 3,phase iii, xygtyho, phase 111,
GTHO, gtho, phase 3,phase iii, xygtyho, phase 111,
GTHO, gtho, phase 3,phase iii, xygtyho, phase 111,
GTHO, gtho, phase 3,phase iii, xygtyho, phase 111,
GTHO, gtho, phase 3,phase iii, xygtyho, phase 111,
GTHO, gtho, phase 3,phase iii, xygtyho, phase 111,
GTHO, gtho, phase 3,phase iii, xygtyho, phase 111,
GTHO, gtho, phase 3,phase iii, xygtyho, phase 111,
GTHO, gtho, phase 3,phase iii, xygtyho, phase 111,
GTHO, gtho, phase 3,phase iii, xygtyho, phase 111,
GTHO, gtho, phase 3,phase iii, xygtyho, phase 111,
GTHO, gtho, phase 3,phase iii, xygtyho, phase 111,
GTHO, gtho, phase 3,phase iii, xygtyho, phase 111,
GTHO, gtho, phase 3,phase iii, xygtyho, phase 111,
GTHO, gtho, phase 3,phase iii, xygtyho, phase 111,
GTHO, gtho, phase 3,phase iii, xygtyho, phase 111,
GTHO, gtho, phase 3,phase iii, xygtyho, phase 111,
GTHO, gtho, phase 3,phase iii, xygtyho, phase 111,
GTHO, gtho, phase 3,phase iii, xygtyho, phase 111,
GTHO, gtho, phase 3,phase iii, xygtyho, phase 111,
GTHO, gtho, phase 3,phase iii, xygtyho, phase 111,