---

1972 XA/ZF FALCON/FAIRLANE ACCESSORIES
---
---
Falcon/Fairlane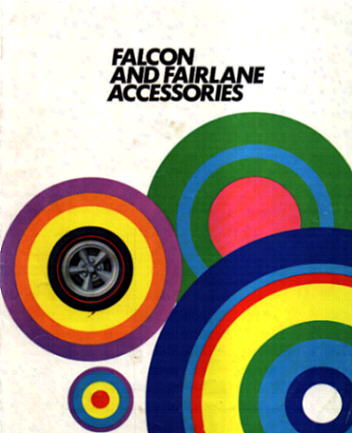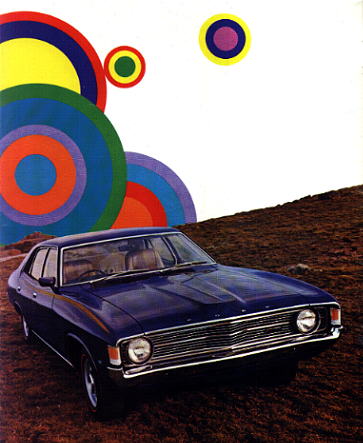 Falcon/Fairlane Accessories for extra pleasure, good looks and protection.
There are many good reasons why you should order the Ford accessories you want at the same time that you order your new car.
Firstly, everything you ask for will be already fitted when you pick it up. This means that all accessories are automatically covered by the Ford 12 month/12,000 miles warranty- and the cost can be simply included in your car purchase plan. There's just one simple payment to make, and you'll hardly notice the few extra cents a week.
Take a good look through this feature packed catalogue. You'll find a big range of exciting (and practical ) items to add to your Ford - and add to its resale value. Just order whatever accessories you fancy - and we'll 'build' the car you want. If you've already taken delivery, your local Ford Dealer can easily fit them for you.
Go ahead and make your good-looking Falcon or Fairlane look even better by fitting genuine Ford accessories - it's the going thing !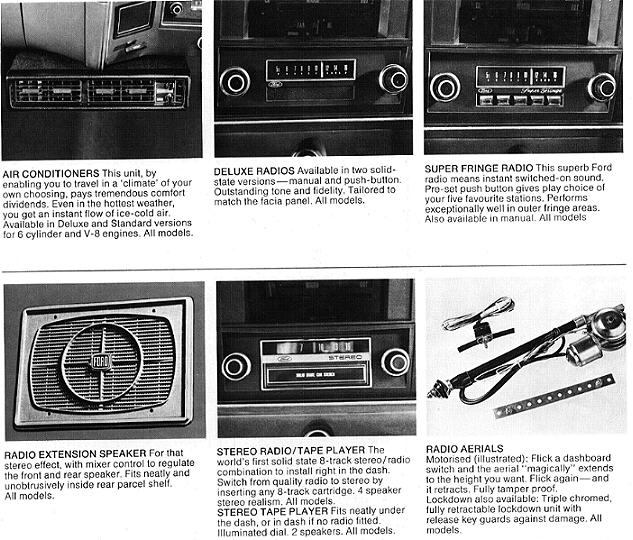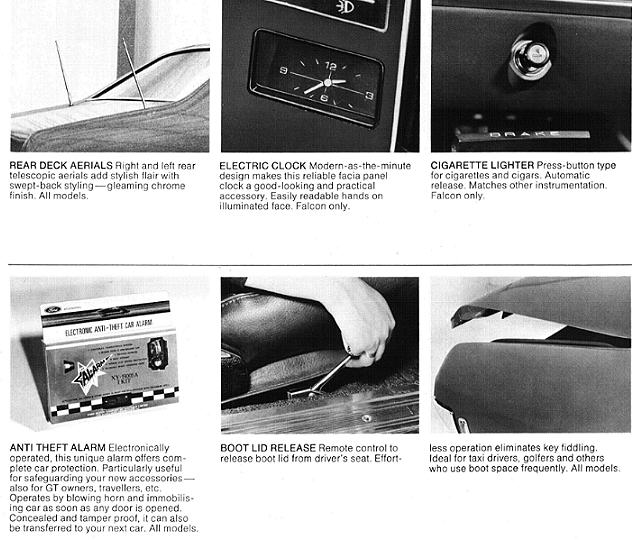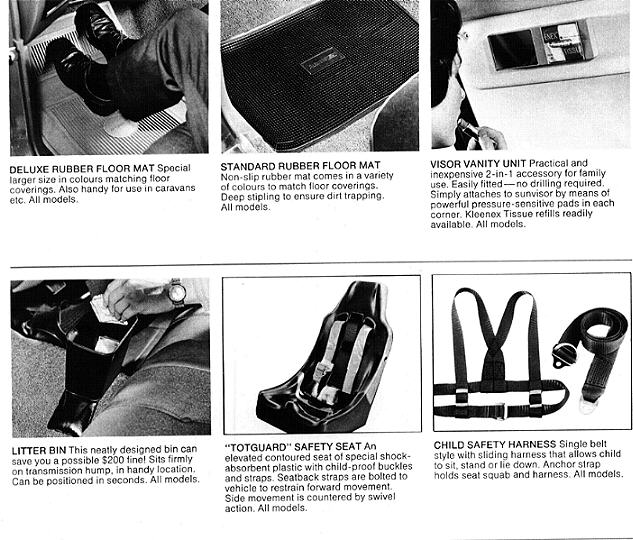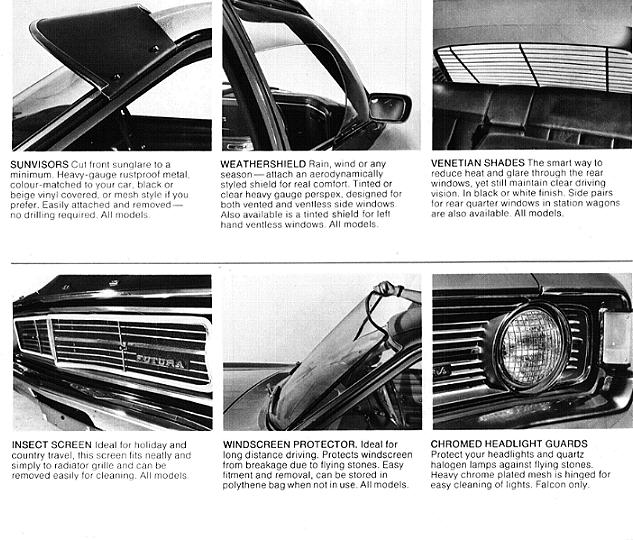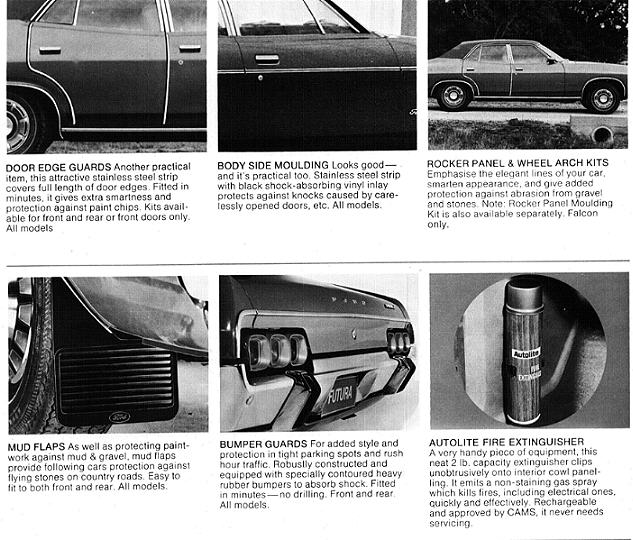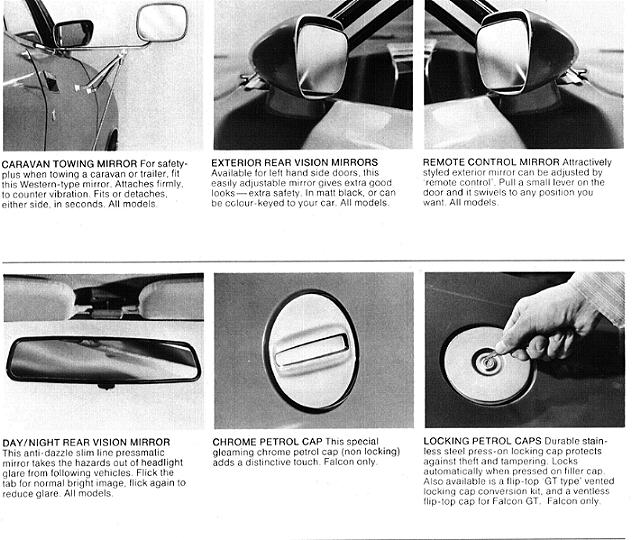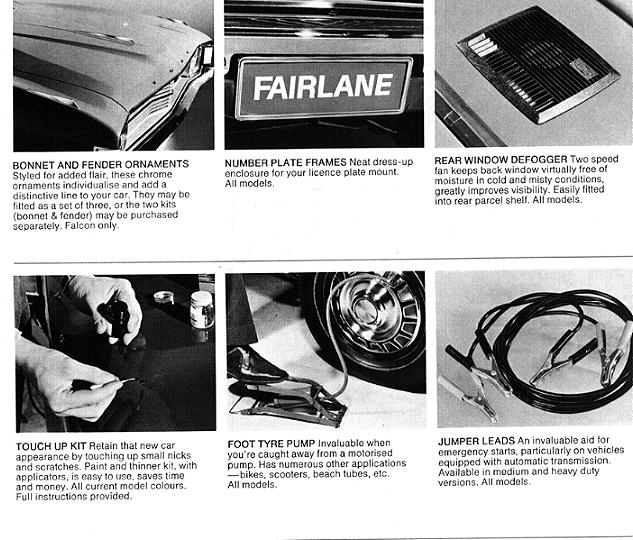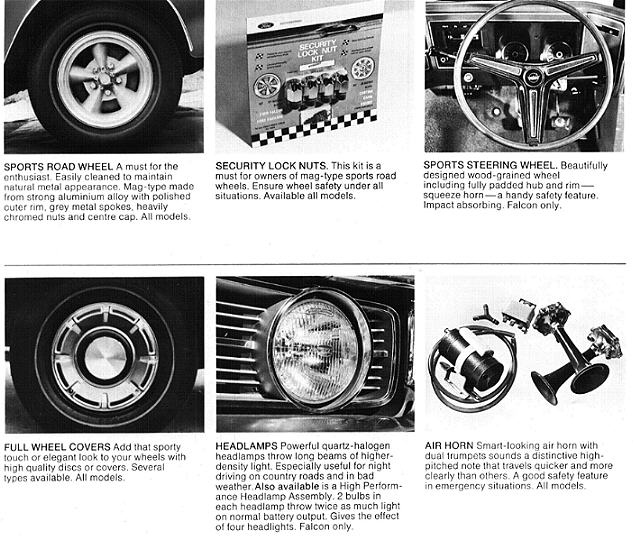 NOT ILLUSTRATED

Rear Deck Spoiler Kit
Hood Lock Pin Kit
Front Underbody Spoiler Kit
Hi Note Horn Kit
Deluxe Wheel Discs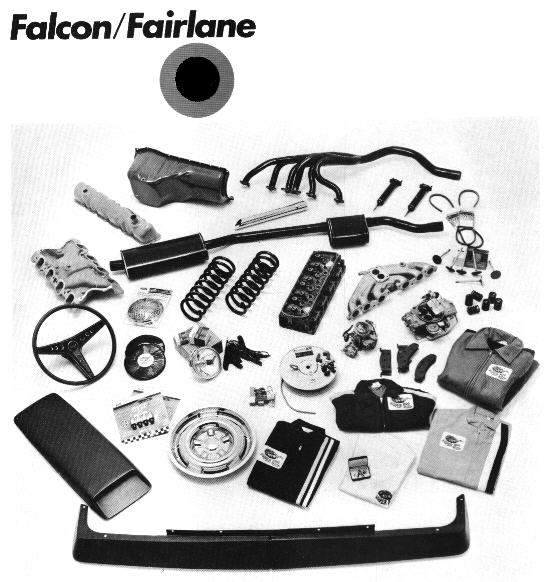 In the world of motoring which is daily becoming more and more restricted, it 'is' still possible to inject pleasure into a great pursuit.
The range of high performance parts and distinctive motoring accessories illustrated here is just a sample of the exciting choice available to you - whether you seek the challenge in the rugged world of racing and rallying - or simply want to add some extra sparkle to you everyday journeys.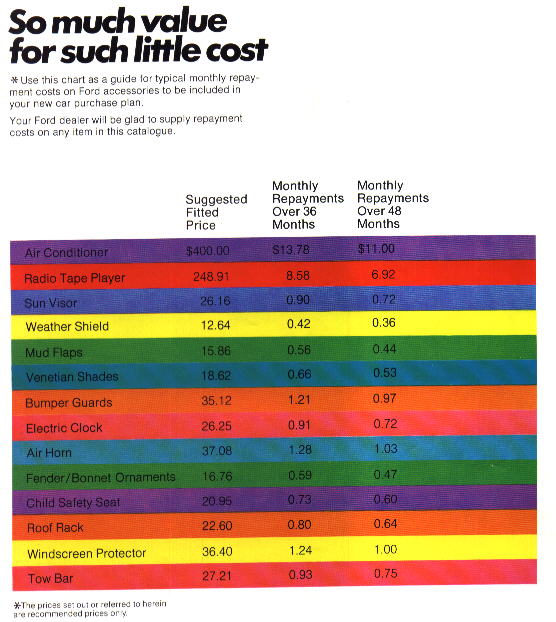 ---
---
---
---