---

1974 XB FALCON ACCESSORIES
---
---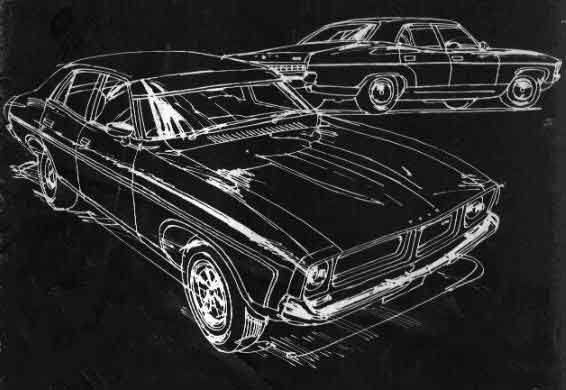 So that you may enhance the appearance, performance and comfort of your new Falcon or Fairlane, Ford engineers have designed a range of accessories specifically to complement your car.
This brochure presents these accessories.
Many motorists disregard accessories until after they take delivery of their new car.
We beleive there are very good reasons for selecting your accessories beforehand.
For a start they'll be fitted when you take delivery, so you're not inconvenienced.
NEW FRONTIERS OF VALUE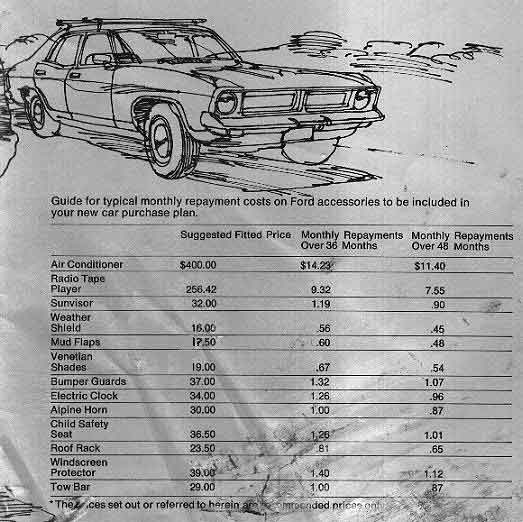 NEW FRONTIERS OF PROTECTION
---
---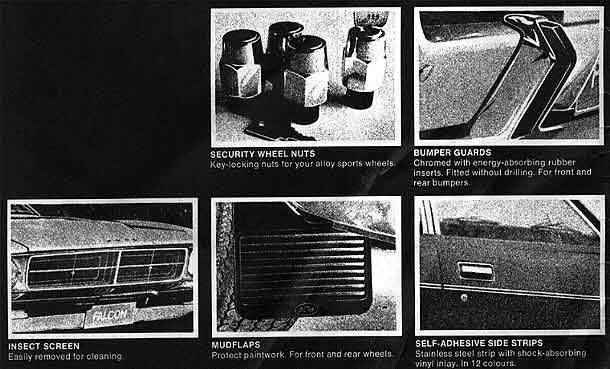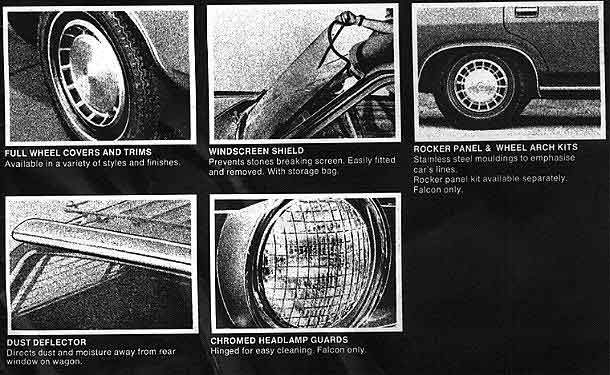 NEW FRONTIERS OF COMFORT
---
---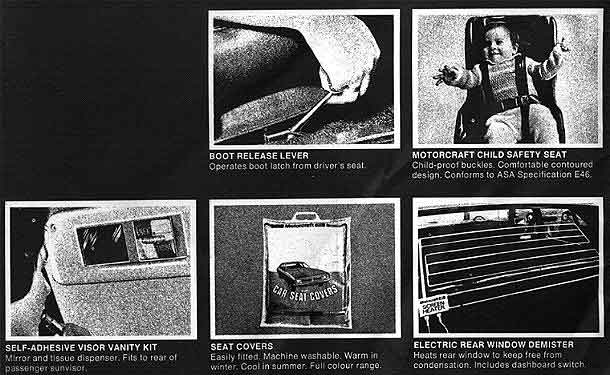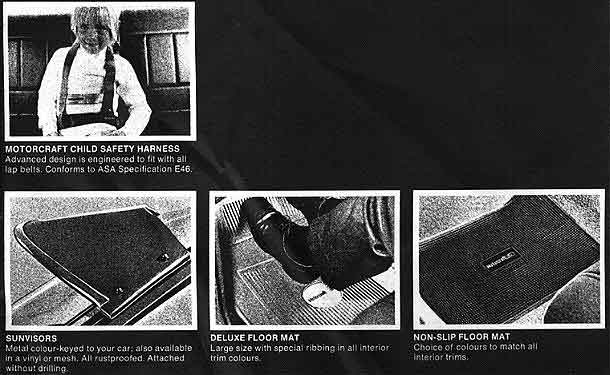 NEW FRONTIERS OF STYLE
---
---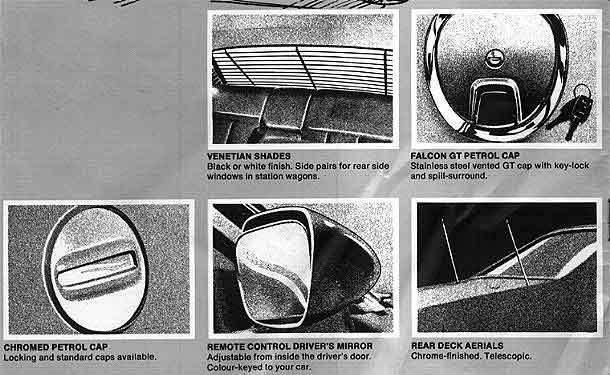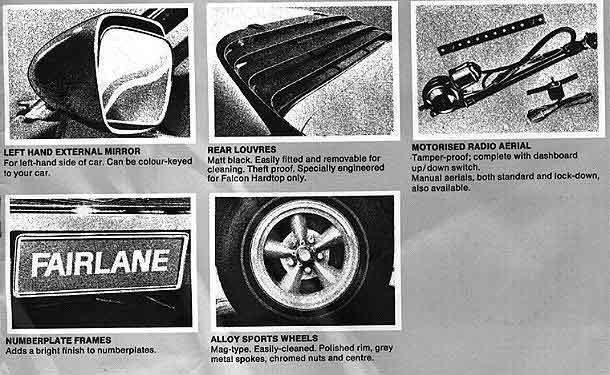 NEW FRONTIERS OF LUXURY
---
---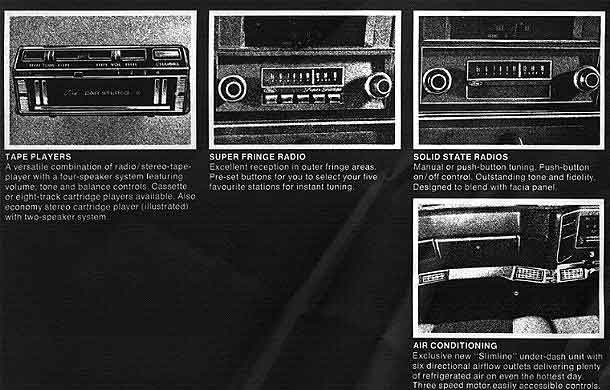 NEW FRONTIERS OF DRIVING
---
---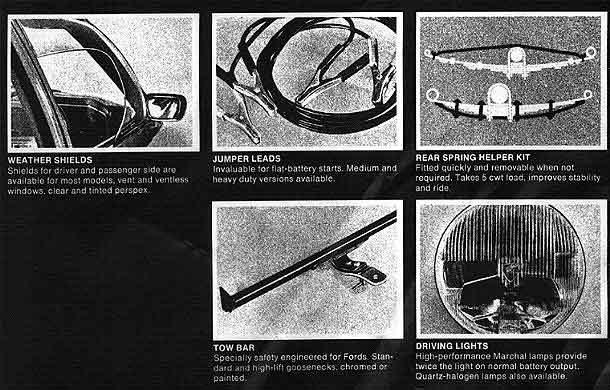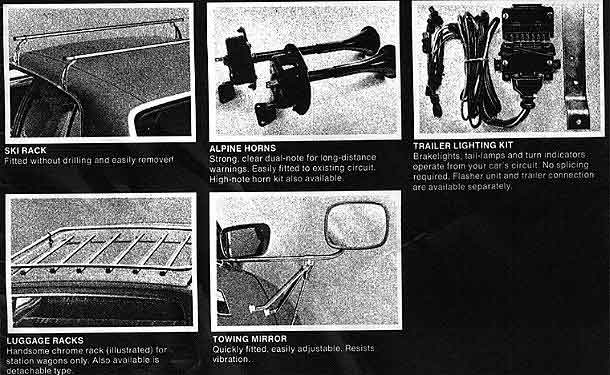 NEW FRONTIERS OF CAR-CARE
---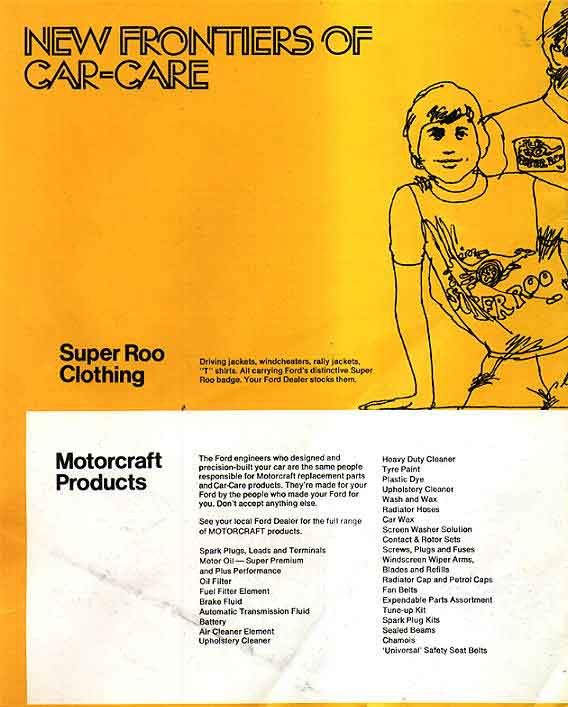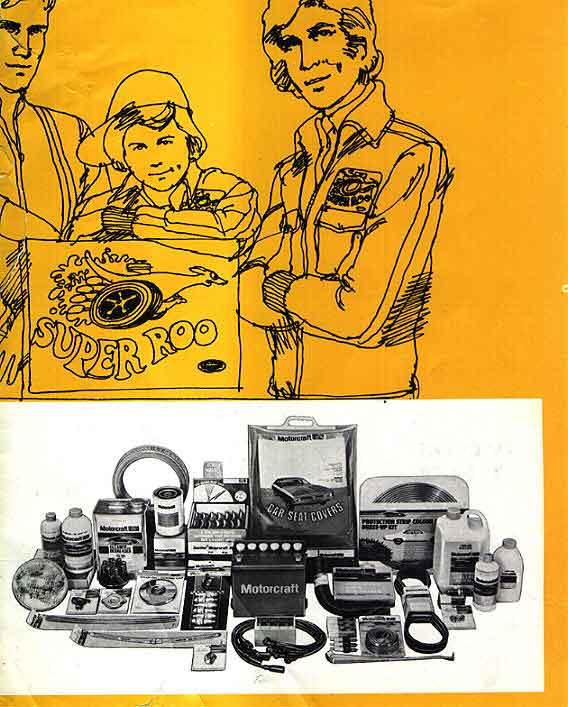 ---
---
---
---