---

1967 XR ACCESSORIES
---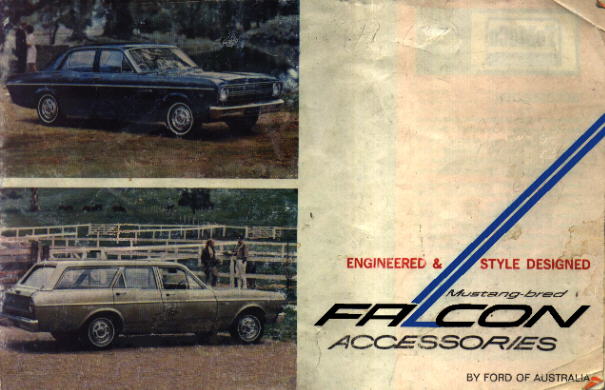 When you drive a Mustang - bred Falcon, you drive the finest car in its class on the Australian roads. If you seek added margins of comfort and convenience, of safety and protection, make sure you install the finest accessories - genuine FoMoCo accessories.
Each FoMoCo quality accessory has been specially designed and engineered to complement your Ford Falcon. Each will make Falcon even more suitable for your precise needs. It will tailor the car more closely to your every requirement. The choice is yours, so why not have your selection fitted at the time of your new car's delivery.
Go through the contents of this book carefully now, and enjoy Falcon accessories right from the start.
When ordering, please quote part numbers indicated at the end of each unit description.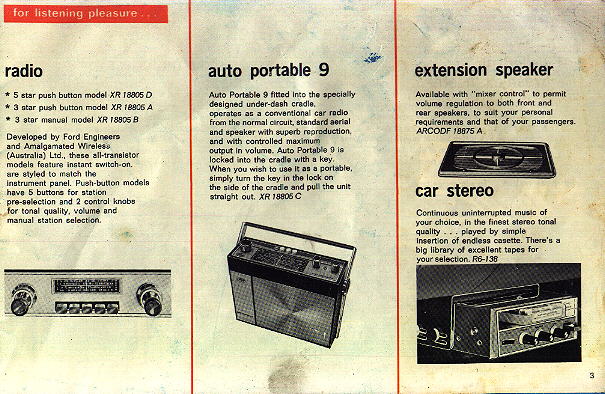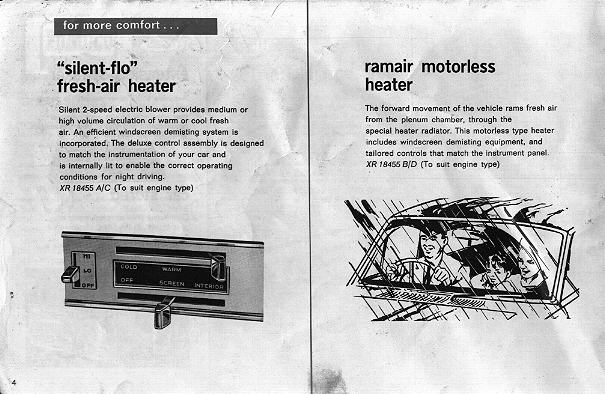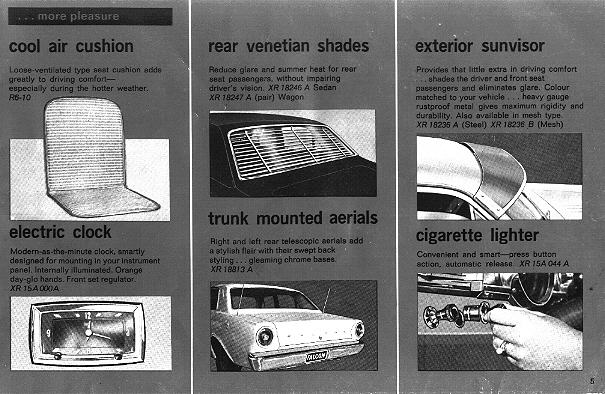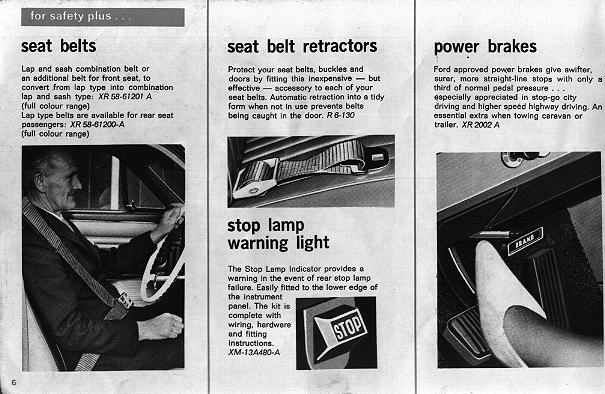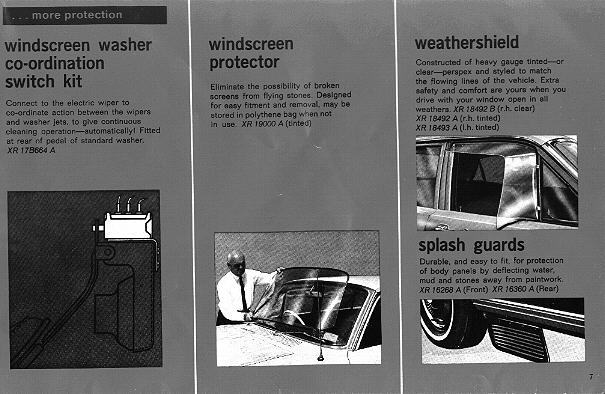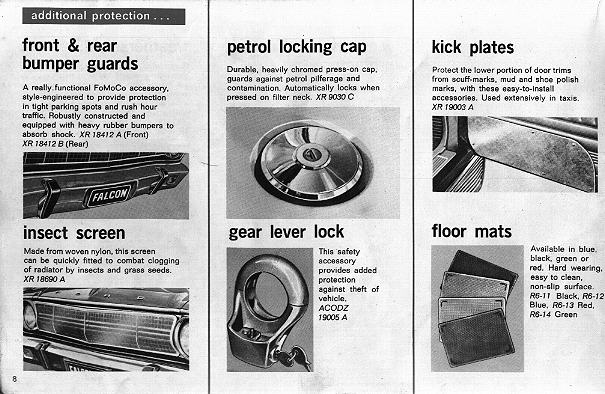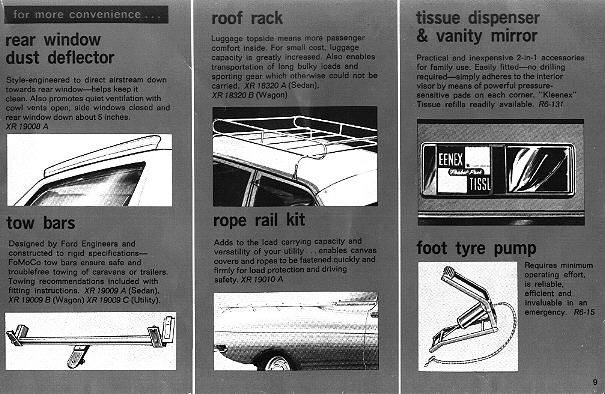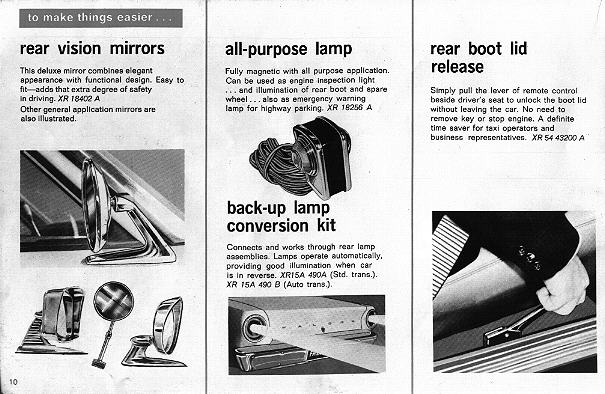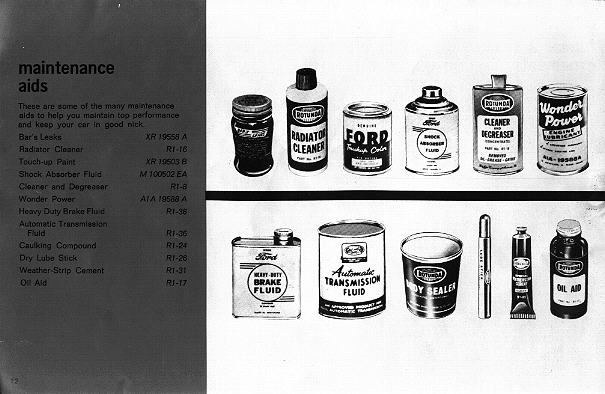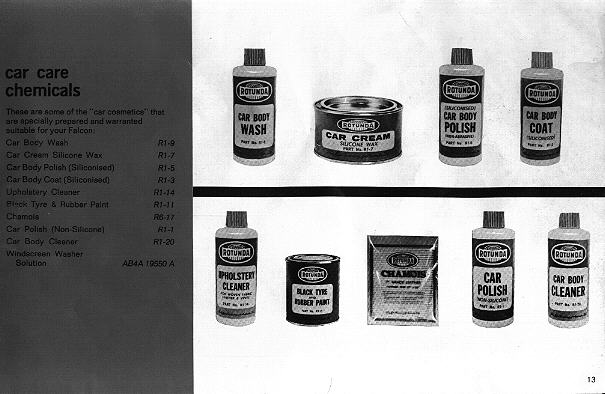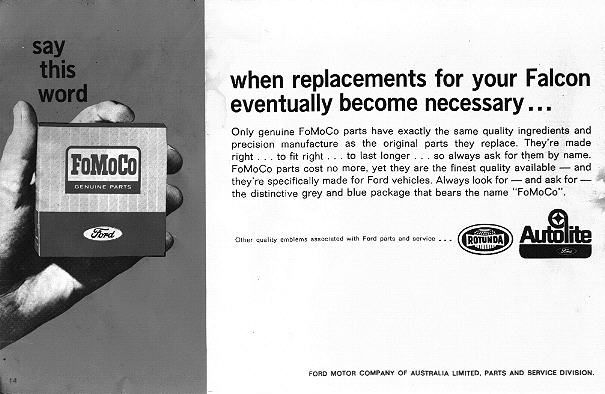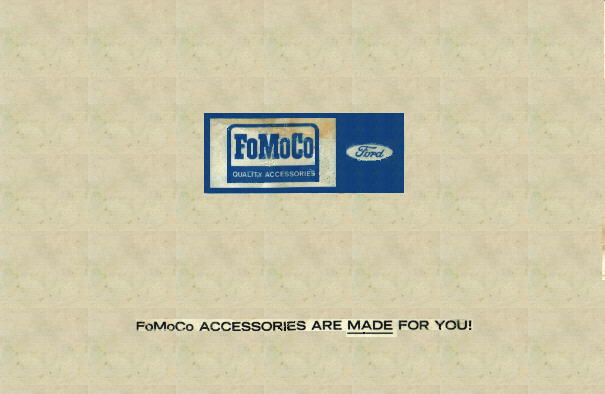 ---
---
---
---